8+ Best Free Website Hosting Services Provider in 2023
Website development has risen to become an essential method of communicating with the rest of the planet. However, if you are just getting started, you may choose not to invest any money to buy a professional bootstrap theme for your website. The majority of users want something fast, simple, and free. There are many free website hosting service providers available on the market. However, as a wise entrepreneur, you should be aware there is no such thing as a free lunch in this world.
To stay in business, the services that provide free website hosting must generate some revenue. Otherwise, they may go out of business.
They do this by either showing advertisements on your website, restricting the number of visitors to your website, locking you onto their platforms, and/or upselling you on their other services. Some of the advertisements shown may not accurately reflect your brand, and they may even be advertisements from your rival.
Everything on our list of free website hosting services promises to allow you to keep your website up and running for as long as you need. But we highly advise anybody passionate about their website should seriously a low-cost website hosting service that offers a wide range of features and functions.
Are you looking for an easy web hosting provider to host your website templates HTML site to get your website up and running? On a daily basis, we receive emails from readers wondering whether there is a method to obtain free internet hosting for their websites. And the answer to that question is YES. Even though we all like freebies in life, it's essential to realize that not all freebies are created equally. Throughout this post, we'll look at some of the best free website hosting services providers in 2022.
Top 8 Free Website Hosting Service Providers In 2022: The Ultimate Review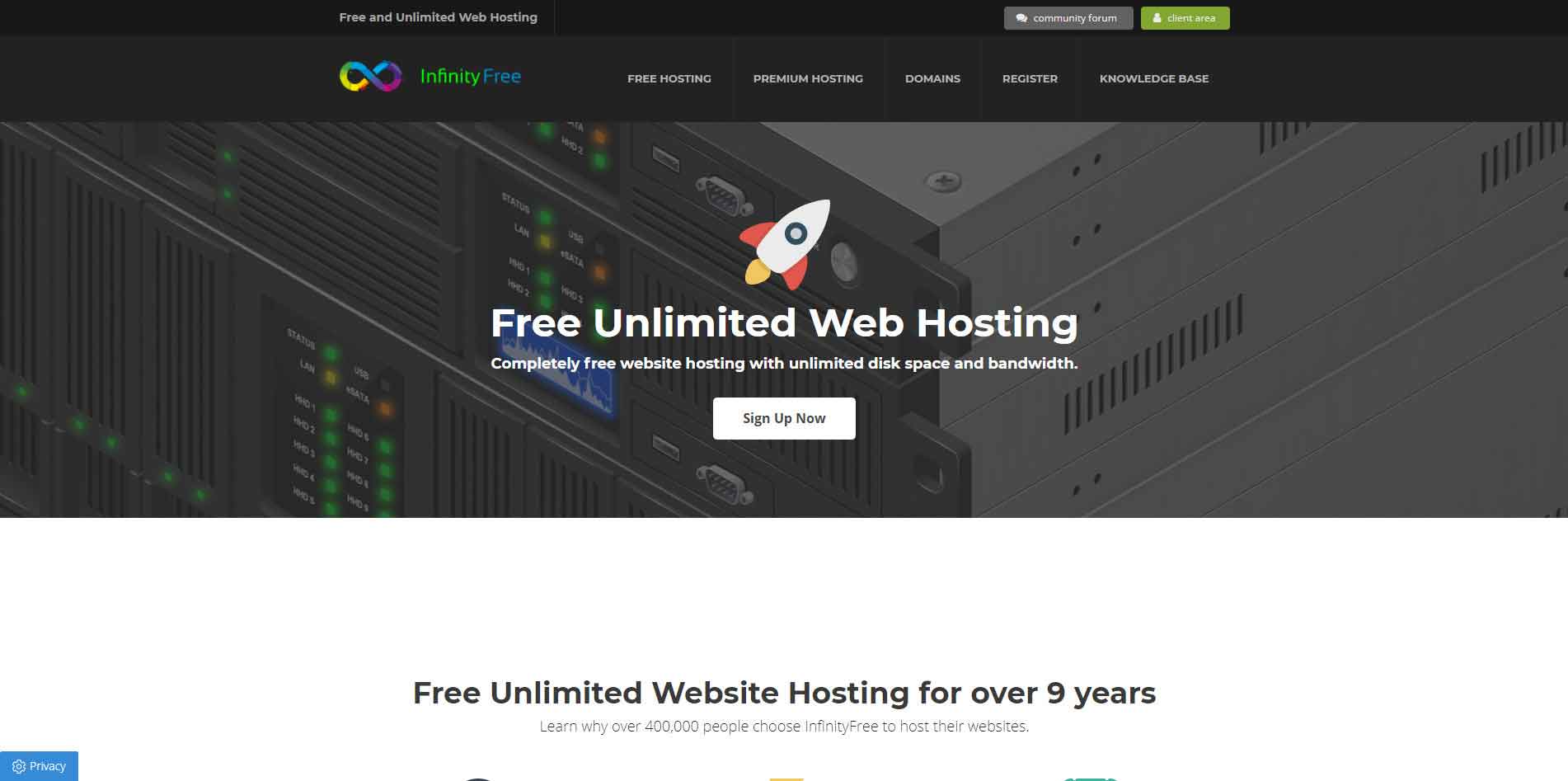 You can make professional website templates and upload them on a website. And for that, you need a hosting service to host your website. Infinityfree.net is a free website hosting service platform. It is considered one of the finest free web hosting services since it offers an infinite amount of disc space as well as bandwidth. Furthermore, they will not subject you to any forced advertisements, and you will be able to use your domain name or choose a free subdomain from a pool of over 25 domain names. Some of the great features are listed below:
The subdomain is included.
There is no limit to the amount of bandwidth available.
Disk space is almost limitless.
Forum/Knowledge Base Support.
The website allows for a maximum of 400 characters.
There is a maximum of ten email accounts.
Excellent uptime as well as great speed.
---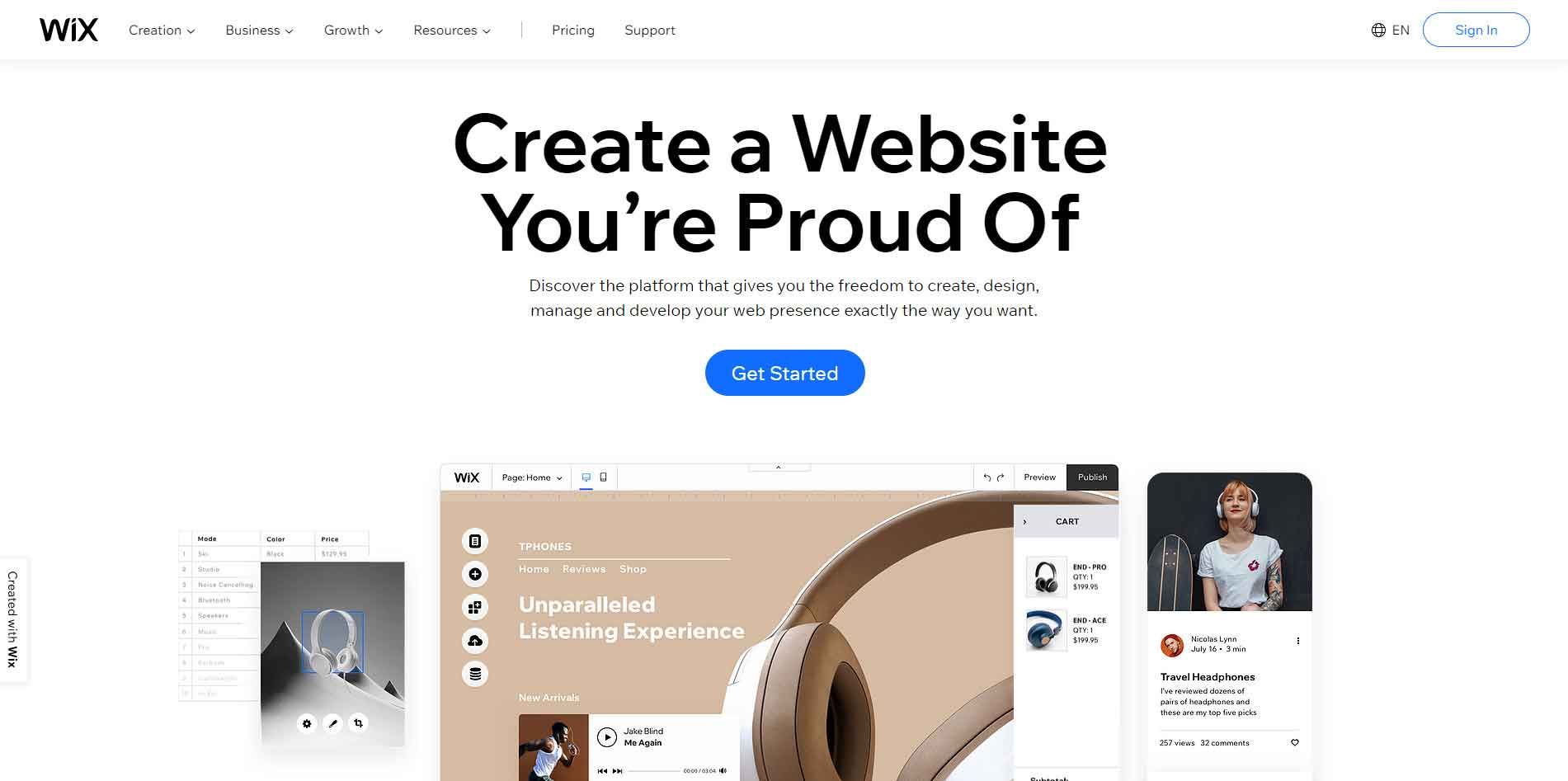 Wix is a web-builder and you can make a great template for website design using it. However, we include it on our list since it's an all-in-one hosting option for a website platform plus server space. Since Wix comes with a free version, it's also a free online hosting provider. Wix is a new approach to experience amazing site-building tools supported by business-grade dependability. You get the following features on that free plan:
Subdomain of the Wix.com is website
Visually appealing templates
500 MB of storage space and 500 MB of bandwidth are allowed.
Network for the distribution of information on a global scale
Free SSL and security monitoring.
Customer service and assistance are delivered via a knowledge base.
Like other free hosting companies, Wix puts its advertisements on free-plan sites. Moreover, you only can connect a Wix domain and should switch to a premium domain connectivity plan.
The eCommerce feature is missing in the free edition, but you can still put up things like reservations, events, forums as well as more with a few clicks.
---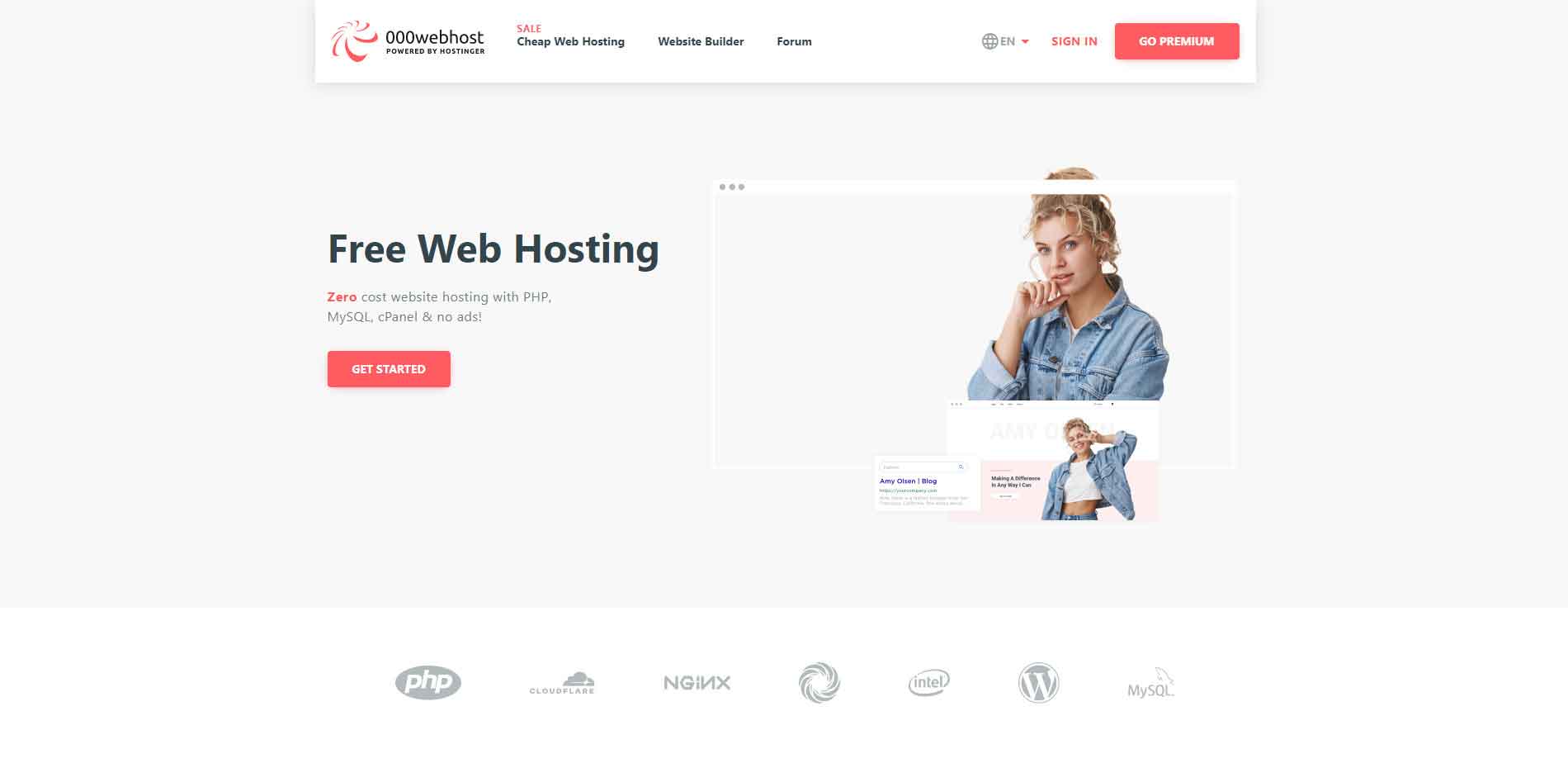 000WebHost is a website hosting service provided by Hostinger for free to host different types of websites such as website templates HTML sites. Most of its features are as follows:
There is only one website.
There are no subdomains.
300 MB of available storage space
3 GB of available bandwidth
There is just one MySQL database.
There is no live assistance on the community forum.
They include a Zyro website builder with 000WebHost, which should make creating your website less daunting. Website visitors will not see advertisements. However, there will be advertisements on your WordPress dashboard.
Moreover, 000WebHost offers completely free web hosting that does not need the usage of a bank card to get started.
---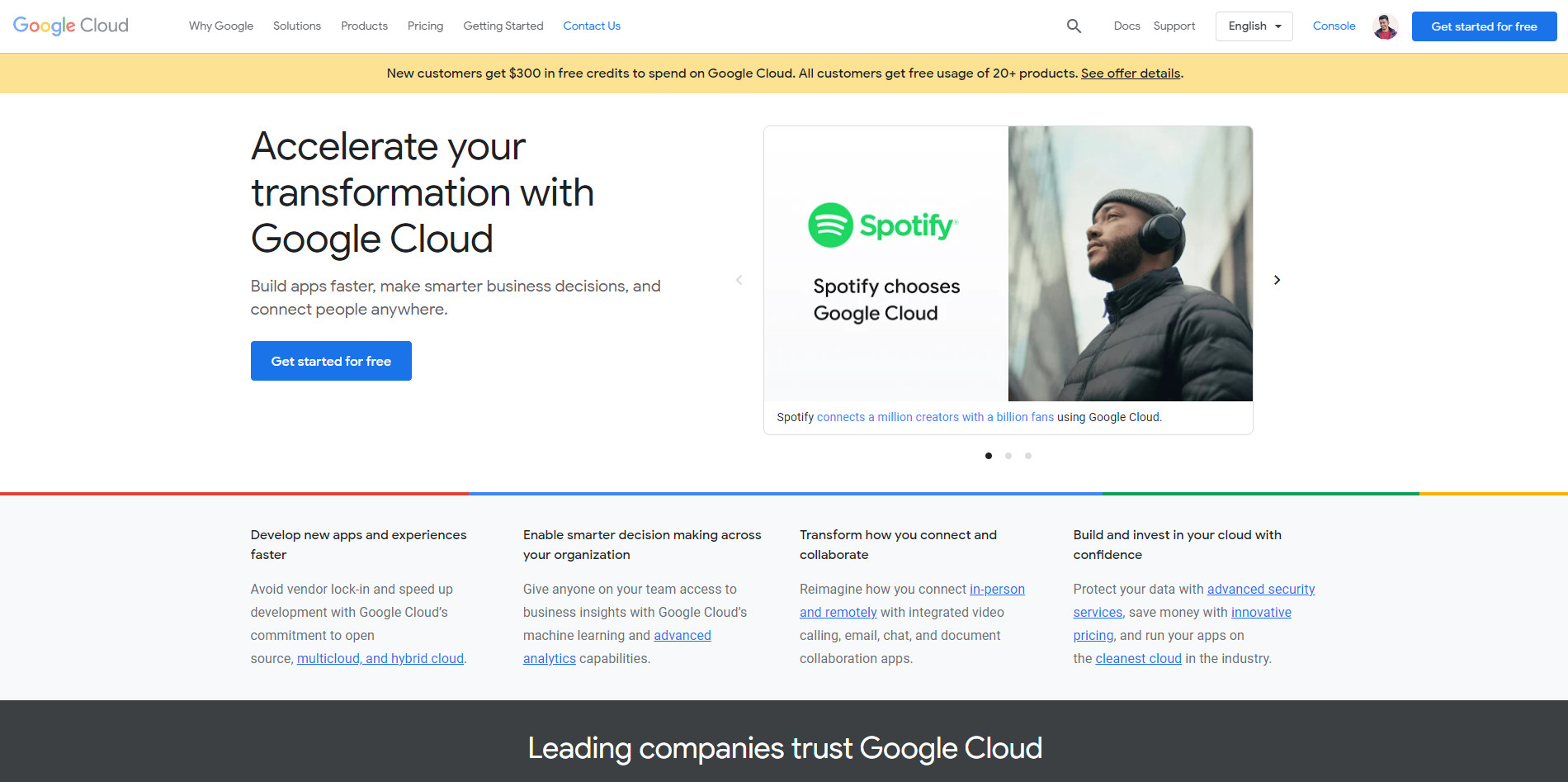 Google provides a broad range of free online hosting options for small companies and students. It has all the powerful features that you would expect from a world-class business such as Google in a small package.
There is just one website.
Storage space is almost limitless.
Extensive support documentation
They make it simple for people to get started by offering options that are based on pay-per-use. If you're searching for free web hosting for test sites, Google gives new users $300 in free credit, which is enough to sustain you for a whole year if you're searching for free web hosting with test sites.
It is possible to host any website on Google Cloud. You can download the website template for free for your website. Besides, the company even offers WordPress hosting on Google Compute Engine.
---
Freehostia is a free online hosting and domain service that delivers substantial scale, web hosting, and domain registration services. This implies that, in addition to offering hosting slices, Freehostia also provides domain registration services. It also offers high-end solutions, such as dedicated servers, to host a website for free.
These are some of the most significant features:
There is no sub-domain provided.
6 Gigabytes of bandwidth
250 MB of available disc space
Support is available via the FAQ/Ticket system.
Websites with a maximum of five webpages
Maximum of three email accounts
Limited uptime and speed
The free hosting offered by Freehostia comes with limitations on storage space and bandwidth use.
You can buy the professional bootstrap theme for your website that you are planning to host on Freehostia.
---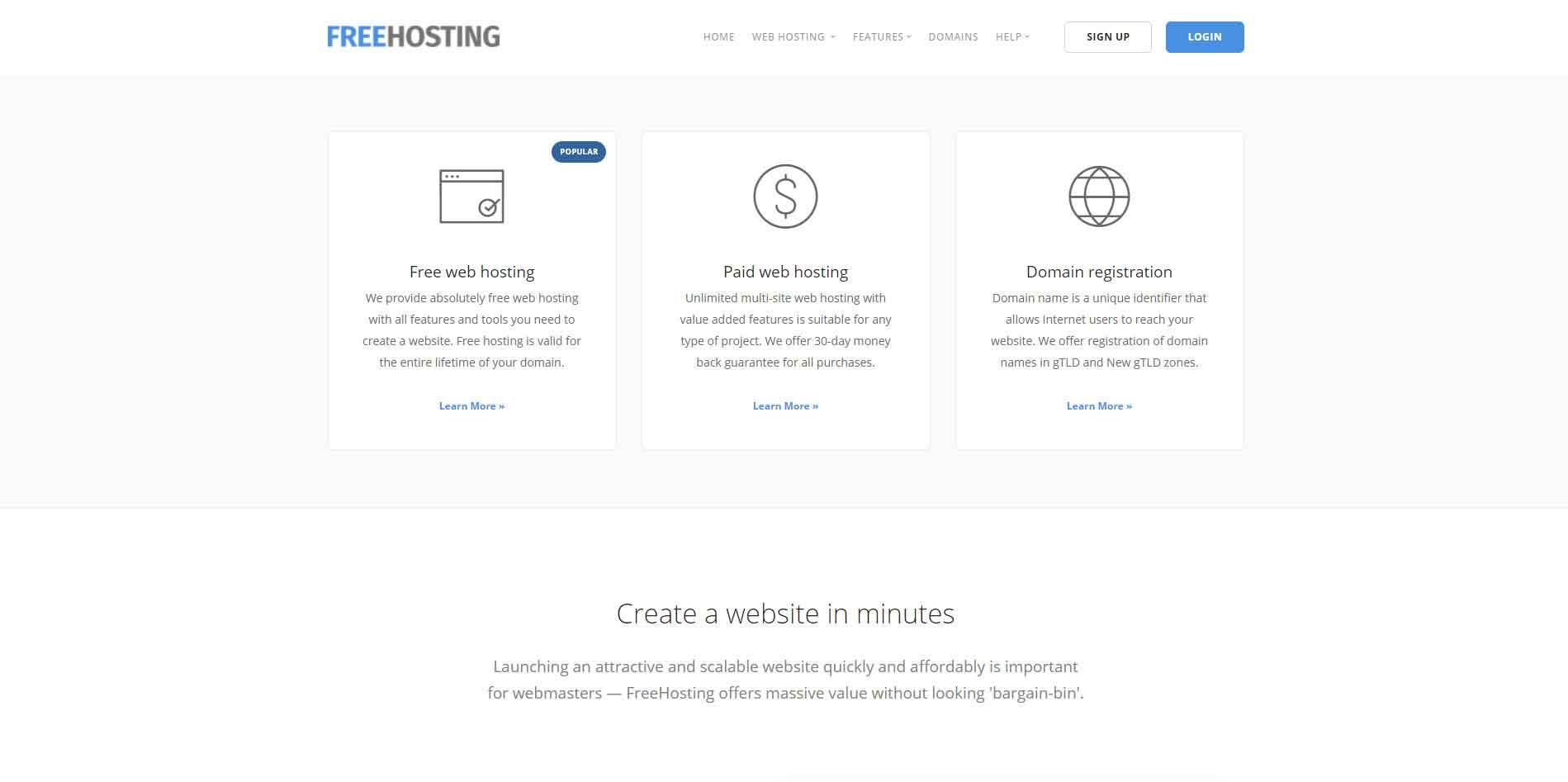 Free hosting.io is a hosting web service that provides limitless space and bandwidth for your company's website. Besides supporting PHP, MySQL, and various other technologies, it is one of the most popular free domain hosting services available. To get started, create an account.
This free hosting service provides the following features:
There is no premium-priced plan available.
There is no limit to the amount of disc space or bandwidth available.
Hosting Accounts with an unlimited number of domains
This free online hosting service with a custom name puts you in control of your online presence. There are no advertisements or banners.
---
ByetHost is also an iFastNet service that offers a wide range of hosting services to its customers for hosting professional website templates. Its free plan includes the following features:
The subdomain came with 5 GB of storage space.
There is no limit to the amount of bandwidth available.
There is just one MySQL database.
Support is available 24 hours a day, seven days a week via a ticket system as well as a knowledge base.
ByetHost provides excellent assistance because of its free plan, which is unusual in this industry. Moreover, the knowledge base with video lessons is accessible for self-service, but a service desk is also accessible.
Moreover, user data such as disc space and bandwidth use, and the number of daily visits. You can access this information in VistaPanel, which is ByetHost's free hosting control panel, and you may use it to assist you in planning your resource allocations for your website.
---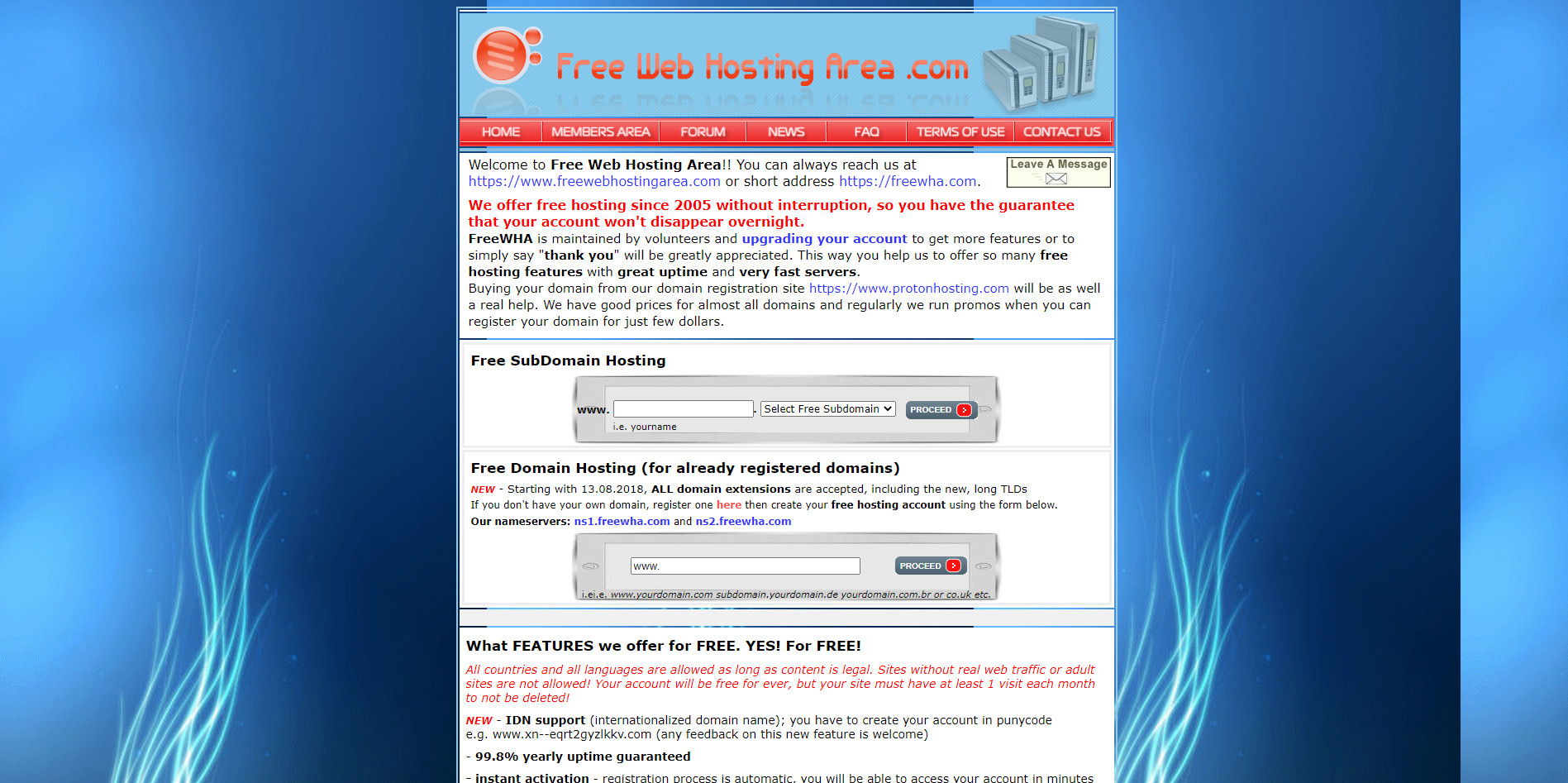 FreeWebHostingArea is a volunteer-run hosting service that provides the following features:
1.5 GB of disc space
Unmetered traffic is a problem.
Store information on MySQL databases.
Email assistance is available.
Your website must get at minimum one visitor every month to be eligible for FreeWebHostingArea. If you go below this threshold, they may end your account because of inactivity. Additionally, private enterprises, APIs, and password-protected webpages are prohibited by this service.
FreeWebHostingArea offers backups for all accounts. You may either bring your domain or buy one via the service provider's website.
We hope that this post has assisted you in searching for the Best Free Website Hosting Services Provider in 2022 for your next project.